About Us
Posted by Jenny Walker on Thursday, November 10, 2022 at 12:34:35 PM
By Jenny Walker / November 10, 2022
Comment
Today we want to share a little about ourselves, our careers, our families, and what we do for fun. So let's jump in.
Here's how we started our real estate careers.
Jenny - "I got into real estate in 2001. I went to the University of Texas at Austin and I started Pre-med but turned out graduating with a degree in business and nutrition. My boyfried (now husband) was a loan officer and suggested that I get into real estate. I thought it would be a temporary career. I ended up really enjoying it and also getting into investing, design and construction because of it. I learned that I really enjoy working with people at this level and helping them with big Life Choices, like moving their family across the country."
Alisa "I started my career in Real Estate working as an assistant for a top producer in Austin (highly recommend this if you're just getting started!). I got my license after working as an assistant for about a year and have been licensed for over 6 years now. From there, I moved to a brokerage with very little support, I worked pretty closely with two other agents but they lived far from me and it was lonely. I decided to change brokers at the beginning of 2019 and the brokerage I moved to joined forces with Realty Austin shortly after that. We get so much support here and I love that. We also have offices and wonderful resources available to us."
A lot has changed since we first started our real estate careers, and we wanted to share how far we've come.
Jenny- "I feel so blessed. I get to work with amazing people and typically I don't have to go too far from home. I work the Westlake area and surrounding areas. I also get to be in the construction business and I build houses for myself and as speculative builds. I am beyond excited to work alongside Alisa. I can now expand out and with her can work with more people and more areas. I am also extremely grateful to be working at Realty Austin and am one of the longest-standing agents there. It was just a tiny company when I started. They offer us so much value for us and our clients and I'm happy to be there."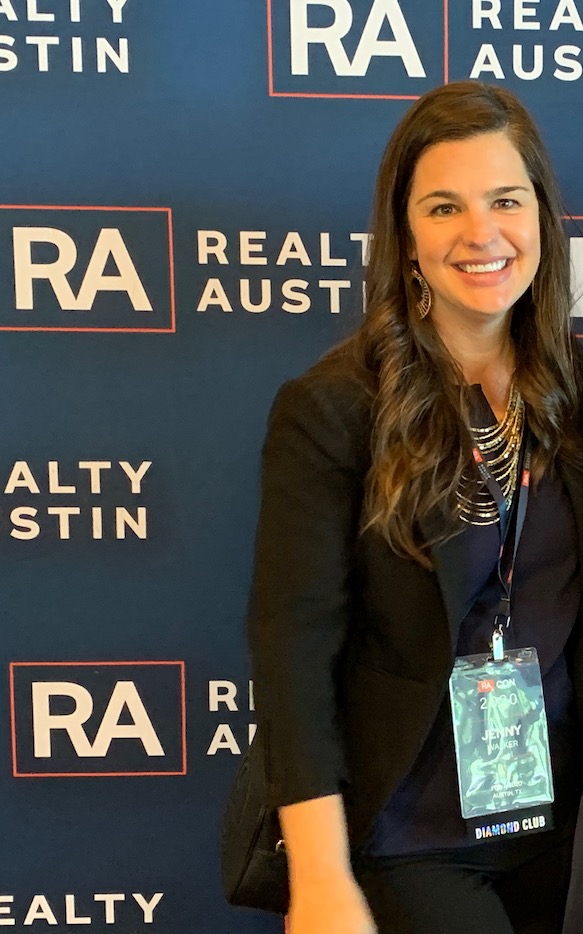 Alisa: "For me, I still work in a large area covering Austin and surrounding areas. Maybe one day I'll focus on one place but for now this works for me. Working together has been my biggest change yet and in the best way. For most of my career, I had been on my own, real estate can be a little lonely sometimes and that also makes vacations and time off hard. We cover for each other when we're out of town. Stay up to date on each other's clients and with our different experiences and knowledge, our clients get a different kind of service."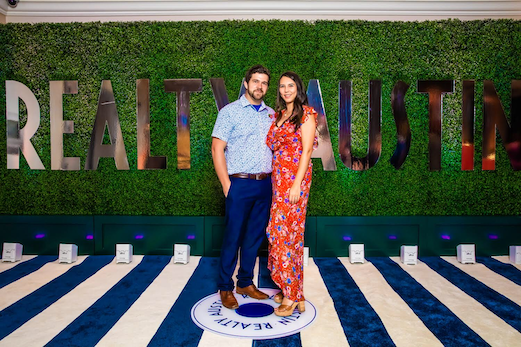 Between the two of us, we've lived all over Austin. We're also both Austin natives! Here is more information on where we've lived in the Austin area and where we live now.
Jenny "I was born in Houston but came to Austin in the third grade and lived in the Lake Travis area. We move to Westlake in 5th grade and I went to Forest Trails and then went on to West Ridge the first year it was open. For high school, I was a boarding student at St. Stephens and then I went on to UT Austin. When I graduated college I left Austin for two years, I lived in Costa Rica and in Key West Florida where I was a divemaster on a dive boat. In 2001 I came back to Austin to get serious and to start thinking about a career and where I wanted to start a family. I have lived in Central Austin, North Austin ( Scofield Farms and Great Hills) and then in several different areas of Westlake. We've been in Westlake since my kids started kindergarten and now I have a high schooler at Westlake! Fun Fact: I've remodeled or built every house my kids have ever lived in. They think it is very normal for a mom to be a Remodeler / Builder. My kids were raised around construction."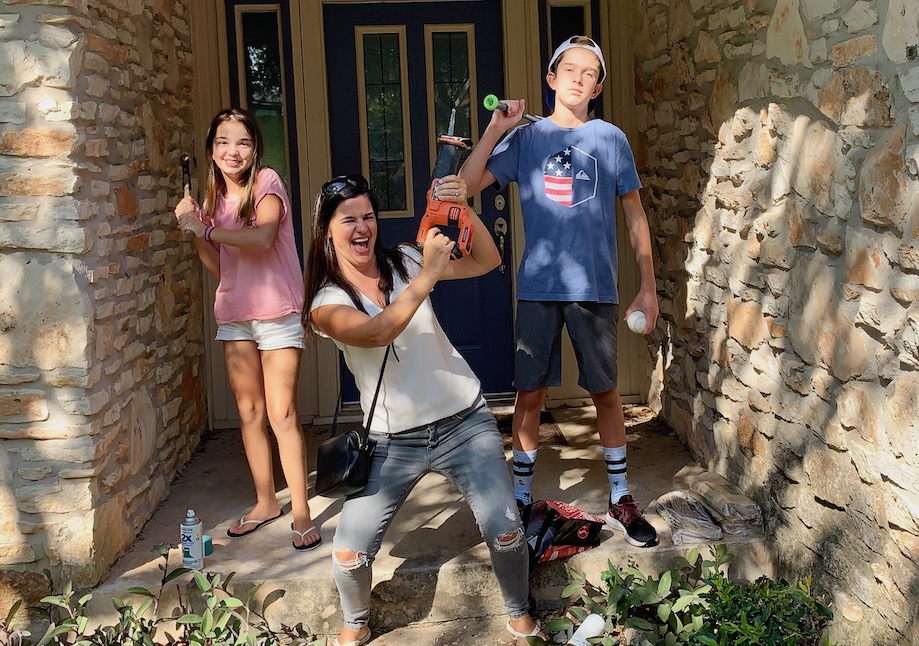 Jenny and her kids having fun with demo before the house she tore down to build a new one. My trades will make fun of this tiny sawsall if they saw this picture.
Alisa: "I've lived all over Austin and can share a lot about this city. My family has been here (in Austin and the Hill Country) for generations. I was born in 78733 (West Austin) and moved to Spicewood as a child. After graduating, I moved back to the Austin area, specifically Manchaca (Austinites pronounce it MAN-SHACK). From there I lived on South Lamar, Parmer Lane, South 1st St, and back to Manchaca. I'm now living in Buda with lots of family close by."
Working together has been my biggest change yet, and in the best way. For most of my career I had been on my own, real estate can be a little lonely sometimes and that also makes vacations and time off hard. We cover each other when we're out of town. Stay up to date on each others clients and with our different experiences and knowledge, our clients get a different kind of service.
Jenny - "Number one, I love the people that I get to meet and become friends with. I've worked with people from all walks of life. I'm always excited to learn about new perspectives and learn about other people. People always tell me they would love to be in real estate because they love looking at houses. I tell them that this is a people business and it is more about being a cheerleader and helping people through difficult situations (but rewarding) than it is about houses. I really I do love looking at houses and getting new organization and design ideas. "
Alisa - "I always enjoy meeting new people and sharing what I love about the Austin area, especially when working with people who may not be super familiar with the city. I also love the process, I'm a checklist person and working through each step and crossing things off is satisfying. Showing houses is still a favorite, especially when they are unique, I think I like to see the way other people live and organize their homes and that keeps it interesting. On the note of getting to know people, buyer and seller consultations are something I love too, that initial connection and time for education. Getting to walk away knowing I've helped ease stress, set good groundwork for the future transaction and potentially made a new friend is always fun. "
What we do for fun-
Jenny- "I love going to Lake Austin with my family on our boat. I love driving my family while they ride and I also enjoy wakesurfing. Lake Austin is such a beautiful lake and I feel like I'm on vacation when I'm there. We have a new place in Dripping Springs that we have been spending quite a bit of time at. We have land and a new house there (that I built!). We have a deep love the ocean. We all are scuba divers and recently went to Bon-Aire on a dive trip. We also love Colorado! We are all skiers / snowboarders and love spending time in Colorado in the winter.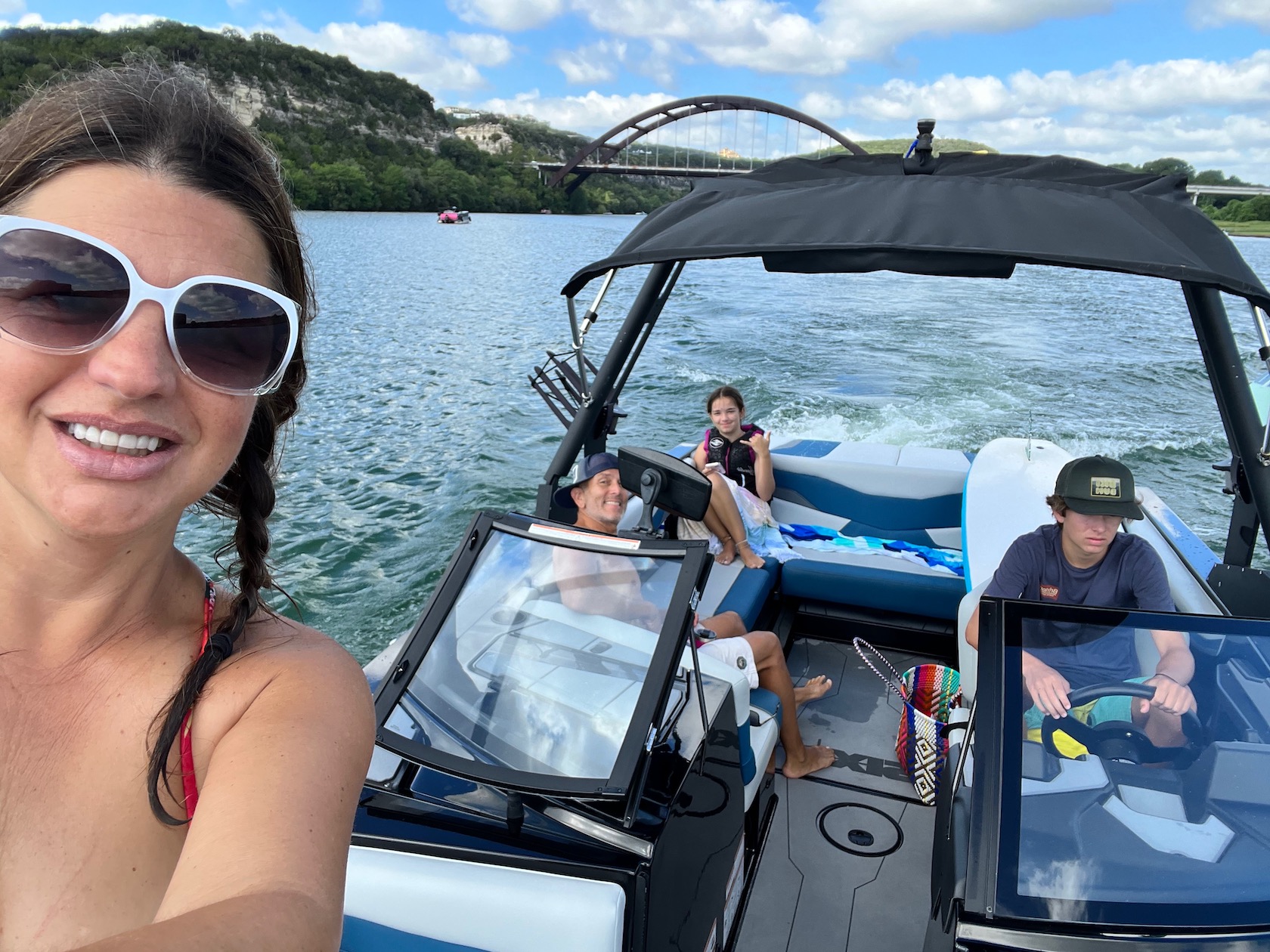 Jenny and her family on Lake Austin
Jenny and her family in Bonaire on a dive trip
Alisa: "We enjoy spending the summers on the lake boating or in our pool. My husband's family is out of state so we take road trips to Kansas and Missouri a few times a year. We also like to visit Port Aransas for quick family trips. If we aren't traveling you can find us working on or playing with cars. We host car meets and enjoy track events too. With a one and four year old, we stay busy! If we aren't doing family things, I'm visiting breweries with my true crime book club."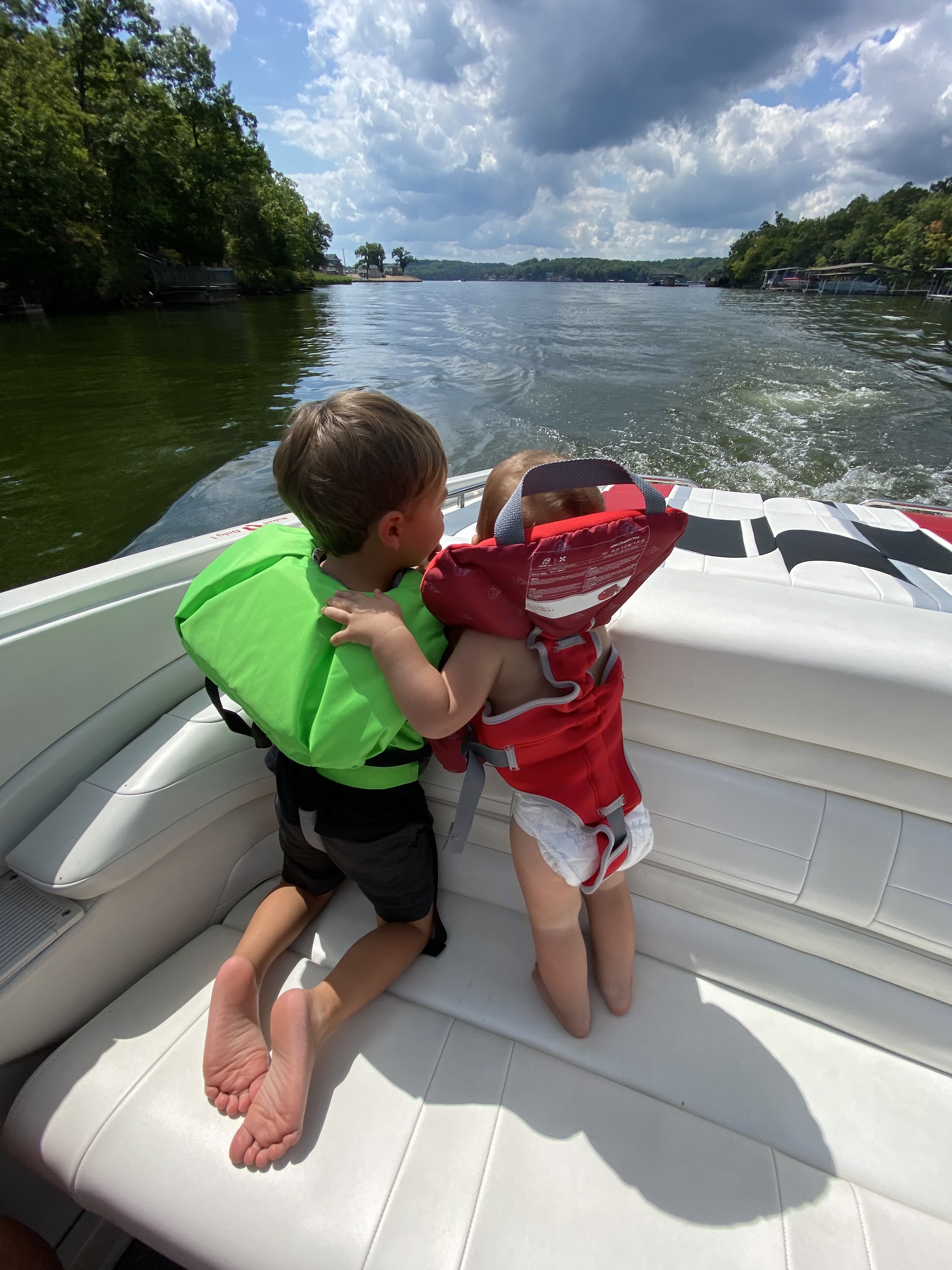 Alisa's babies on the lake


Alisa and her family in Port A.
We're so excited to bring you this podcast, our goal is to provide you with education to help you in various stages of your real estate journey. You can expect to hear from homeowners and industry professionals in future episodes. From real estate purchasing, selling, or investing to how to take care of your property or update it once you have it.
While we will be sharing some Austin lifestyle things for our local listeners or those thinking about moving to Austin, there will be something here for everyone! Even if you don't live in Texas. You'll also be able to view most episodes on Youtube if you'd rather watch. Happy you're here and we hope you'll join us for future episodes.