Things You Should Know When Looking For a Lot to Build on in Westlake
Posted by Jenny Walker on Wednesday, November 30, 2022 at 7:00 AM
By Jenny Walker / November 30, 2022
Comment
If you would prefer to listen to this post in more detail, it is also available in podcast form! You can find it by searching Greetings From Austin wherever you listen to podcasts. Or, visit the link below to listen on Spotify.
Today we wanted to go over some really helpful information if you are wanting to buy a lot in Westlake to build a new home. We are going to interview Jenny on this subject since she builds houses in Westlake and also lives there. She currently has a huge project going on in West Lake Hills. She has built homes in Rollingwood, Rob Roy, Camelot, and West Lake Hills.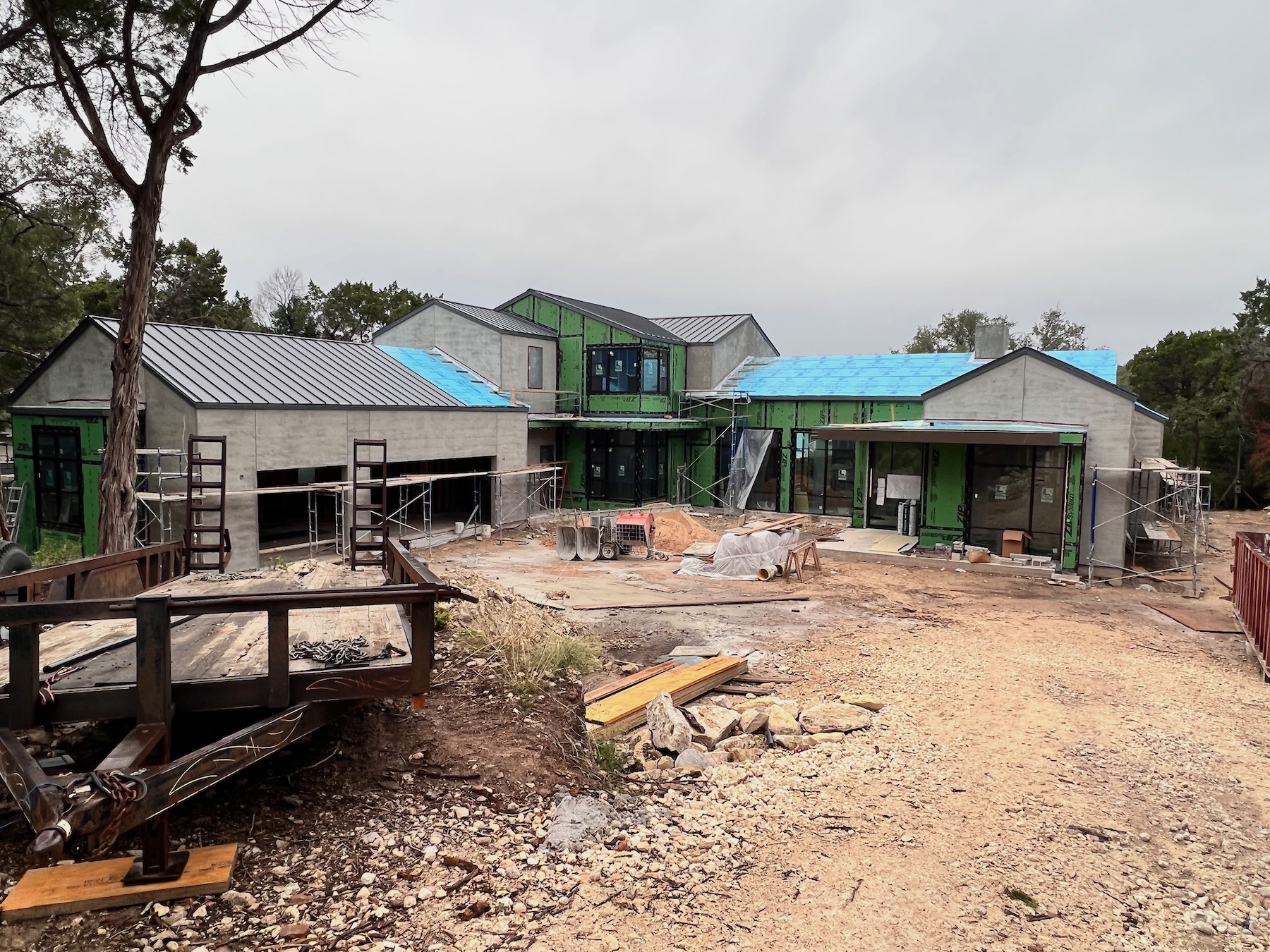 *Here is a house Jenny is currently building in West Lake Hills
What will you find if you are looking for a lot in Westlake?
There are a few vacant lots but most of what is available would be an older home that would need to be torn down. Rollingwood is probably one of the most popular areas of Westlake to tear down and build. The one-story ranch-style smaller homes are being torn down and replaced with 4500-10,000 sq foot homes. A few other great areas to consider are Westwood, Rob Roy, Lost Creek, and several areas west of 360.
How many cities or jurisdictions are there in Westlake?
Four different jurisdictions can be found in the Westlake area; each has different construction rules and regulations. A house that is right next to another or just across the street can have very different rules for the construction and what you can do you want a lot if they are in different cities or jurisdictions. It is important that one understand the differences between the different jurisdictions.
Can you tell us about the different cities and their rules on development/construction?
Sure, Let's start with West lake Hills. This city has its own mayor city council and police force. It is located between Bee Cave, 360, and just inside Davenport Ranch. The biggest thing to know about West Lake Hills is that it considers its legal lot to be 1 acre and their setbacks and impervious cover were determined from the lot being an acre. Problems can occur if the lot is less than 1 acre or is irregular in size. The side setbacks are 25 ft each which can be pretty tight on a smaller lot and make many of the smaller lots non-buildable without a variance from the city. The Impervious cover is supposed to be under 25% of the lot. Compare this to the City of Austin at 45% and you'll see what a big difference it is. Westlake Hills includes the pool as impervious while most other jurisdictions do not. The city of Westlake Hills is also much stricter on its trees. If you are wanting to take down trees, you must ask permission for anything over 6 in, no matter if it is an oak tree, cedar tree, or hackberry tree. A protected tree is 14 inches in the City of Westlake and also includes cedar trees. Most of the time one would be able to take trees between 6 inches and under 14 inches but must ask permission and do the planting of replacement inches.
To learn more about development in the City of Westlake go to:
https://westlakehills.org/95/Building-Development

Some people don't know this but there are parts of Westlake that are in the city of Austin. Can you tell us more about what it is like to build there?
The City of Austin is in some areas of Westlake including areas off of Walsh Tarlton, Davenport Ranch and now Lost Creek since it was annexed a few years ago. The city of Austin has a lot of red tape and there are a lot of extra things that you will need to do to get a permit to build a new house. The city of Austin typically does not care about cedar trees and hackberry trees but there are a lot of rules around oak trees and pecan trees. A protected tree in the city of Austin is 19 in or bigger. The allowed development of the lot it's usually 45% and that will include the house, driveway, and anything else that will cover the lot but does not include the pool.
To learn more about building in the city of Austin, go to: https://www.austintexas.gov/page/residential-plan-review
Austin Permit Search:
https://abc.austintexas.gov/web/permit/public-search-other


What is it like to build in Rollingwood?
The city of Rollingwood is located close to Mopac, off of Bee Caves and Rollingwood Drive. This small City also has its own mayor, city council, and police force. While they do have rules around trees, they are more lenient than the other cities. The big thing to know about Rollingwood is that you will have to go through drainage which can be costly and take a long time. When Rollingwood was developed many years ago, there is no drainage plan put into place. It is very common that a small one-story home is torn down and replaced with a huge 2 story home on the lot. This has triggered drainage problems in the neighboring houses. Anyone wanting to build would need to hire a civil engineer to come up with a drainage plan that typically involves some sort of pond on the lot to keep drainage from running off the lot and affecting a neighboring lot. There are no impervious cover rules like the other cities have.
To learn more about Rollingwood building codes and development, go to: https://library.municode.com/tx/rollingwood/codes/code_of_ordinances
Here is a house Jenny built in Rollingwood: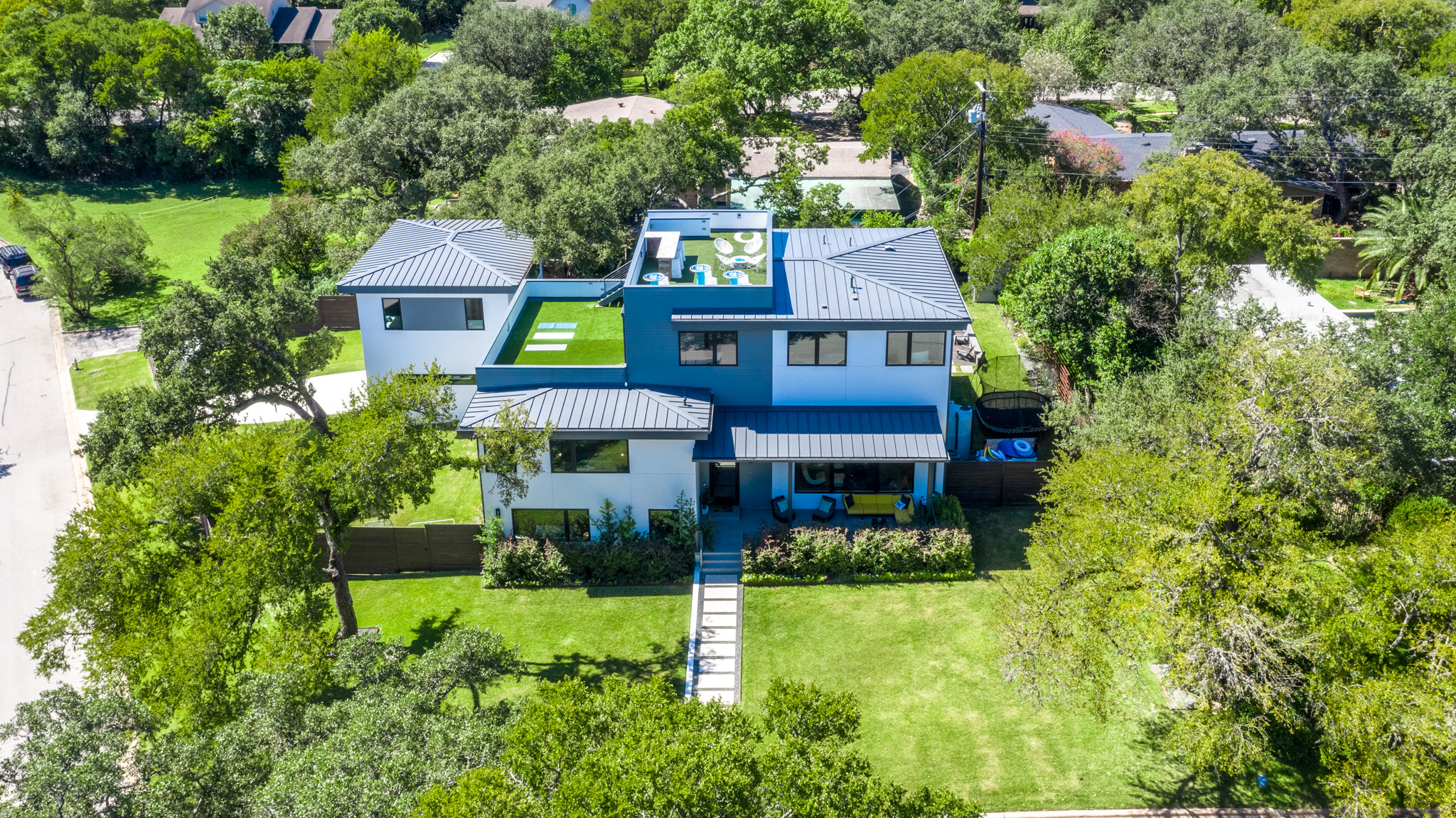 What is it like to build in Travis County when there is not a city overlay?
One of the easiest places to build in Westlake are neighborhoods that are just in the county and aren't in a city. Westwood, Rolling Hills, and many areas on the other side of 360 are not in any city jurisdiction, so you only have to follow the county rules. Many of these lots do not have city sewer and are on septic systems. What you can build on the lot is typically dictated by the square footage you are trying to build and what size septic system and drain field you will need for the lot. The soil type is also taken into account. As of now, there are no rules surrounding trees so it is much easier to take down trees that might be in the building site or that are just not wanted.
To learn more about building in Travis county, go to: https://www.traviscountytx.gov/tnr/permits/residential-checklist
*Here is a house that Jenny built in Camelot which is currently only in Travis County and not in any city.
Jenny is a builder and a realtor in the Westlake area. She builds home for herself and speculative homes. She is a full-time realtor at Realty Austin and works with Alisa Wells.
We hope we provided a lot of valuable information for someone looking for a lot in WL and looking to build. Please reach out to us if you are interested in purchasing a lot in the area. We specialize in helping people buy and sell real estate in the Westlake area.
Disclaimers: Any information or advice provided on these episodes is only intended for educational and informative purposes. All information should be verified to ensure it is up to date. Please talk with a real estate professional, financial advisor, or applicable expert in your area to confirm the accuracy where you are.